Shakshuka with Chickpeas and Feta
I love cooking and trying new things. Whether that be trying new flavors from around the world or finding other ways to cook ingredients that I am already familiar with, it's like a fun little adventure in my own kitchen. Usually, MY exploration process is not so much the "ooh! I just want to try something new! Let me pull out a cookbook and EXPLORE for hours!" But more like "Sh*t! It's nearly 9 at night and I don't know what I'm going to make!"
....This recipe came from one of those nights.
Pinterest to the rescue! Typically, I search for "quick vegetarian recipes" or "vegetarian dinners" or something along these lines. Sometimes I just enter in the ingredients that I happen to have on-hand and get creative that way. Pinterest is my muse and it brought me Shakshuka.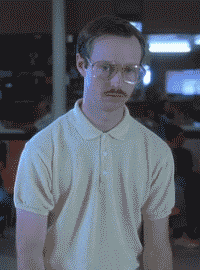 Really, this dish can be made for anytime of the day or night, although I have always made it for dinner. Chickpeas and feta cheese aren't included in the traditional recipe but I found some variations with feta, which I happened to have in my fridge and then thought that a can of chickpeas might make it more hearty. I liked the cool, sharp feta with the mild spice, tomatoes and chickpeas. If feta, or cheese in general, isn't your thing, or you're a traditionalist, feel free to omit them!
Ingredients:
3 tablespoons extra-virgin olive oil
1 large onion, thinly sliced and chopped
1 large red bell pepper, seeded and sliced
3 garlic gloves, minced
1 teaspoon ground cumin
1 teaspoon paprika
Sprinkle of cayenne pepper, or to taste.
1 can (28 ounces) coarsely chopped tomatoes, with juice (or 2 cans of tomato sauce)
3/4 teaspoon salt, can add more later to taste
1/4 teaspoon black pepper, can add more later to taste
5 ounces crumbled feta cheese, about 1 1/4 cup
1 can chickpeas (aka garbanzo beans)
3 to 6 large eggs
Chopped cilantro, for garnish
Hot sauce, for serving
Pita bread, for serving
Method:
1. Heat oven to 375 degrees F.
**If you don't have an oven-safe large skillet (you should be able to find this information stamped into the bottom of your skillet), skip this step unless you're crisping up some pita bread to go along with it. See below for alternative ways to make the eggs**
2. Heat olive oil in a large skillet over medium-low heat. Add onion and bell pepper. Cook gently until soft, about 16-20 minutes. Add garlic, cumin, paprika and cayenne and continue cooking, about 1-2 minutes; Pour in tomatoes and season with salt and pepper. Simmer the sauce until it thickens a little, about 10 minutes. Stir in crumbled feta.
3. With the back of a serving spoon, make a little indentation in the thickened tomato sauce and gently crack eggs into the skillet (you most likely will only be able to fit only about 4-6 in your skillet so choose your number of eggs accordingly!) Season with salt and pepper. Transfer skillet to the oven and bake until the eggs are set, about 7 to 10 minutes. Cut each slice of pita in half and place in the oven for about 2 minutes. Remove the skillet and pita very carefully, sprinkle with cilantro and serve with hot sauce for those who want it!
Alternative Egg Cooking!
The first time I made this recipe, I made the eggs in this way because I was using a new skillet and didn't check if it was oven-safe or not because I plan ahead in the most magnificent way. Instead of putting the skillet in the oven, I put a cover a little off-kilter over the skillet for venting and cooked the eggs that way. It just takes some time, about 10-15 minutes, just keep an eye on them so they don't overcook! If you don't even want to deal with cooking the eggs in the skillet at all and be completely rebellious with this dish, you can poach your eggs in a separate pan and then transfer them to the top of the sauce for the last couple of minutes.
It's ohhhhhh soooooo goooooood! Give it a try and let me know how you like it or if you tried something different that worked well for you! I love alternatives!
xoxo Laurel